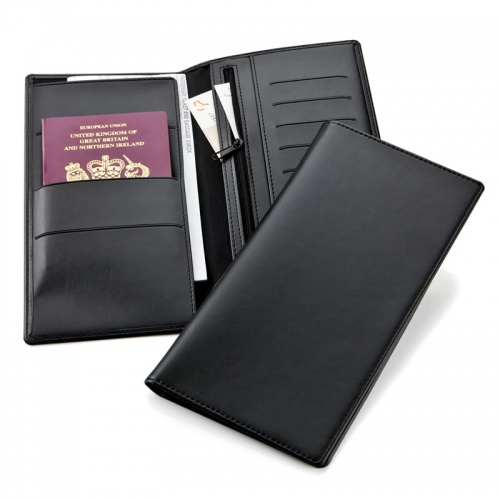 Personalised Deluxe Travel Wallet in Black Belluno Leather£14.25
Folding travel wallet in black PU soft-touch Belluno leather, with zipped pocket and multiple slots for passport, documents and cards.


Brown PU Leather Vehicle Log Book Holder£17.50
Dark brown PU leather folder with stiched edges and stud fastener, 220 x 175 x 45mm, suitable for vehicle documents.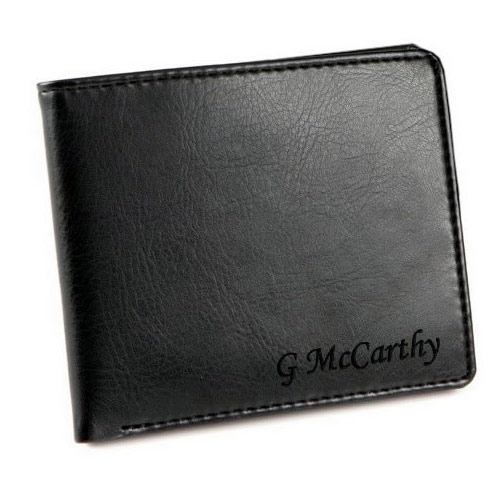 Engraved Black Leather Folding Wallet£15.95
Classic folding men's wallet crafted in black leather with black stitching on all edges. 6 card pockets.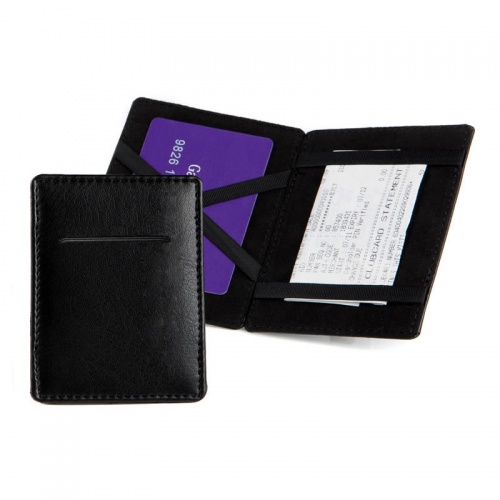 Personalised Small Leather Magic Wallet£8.79
Small magic wallet in black Belluno leather with stitched edges and one card slot on outside cover. Offered with free laser engraving.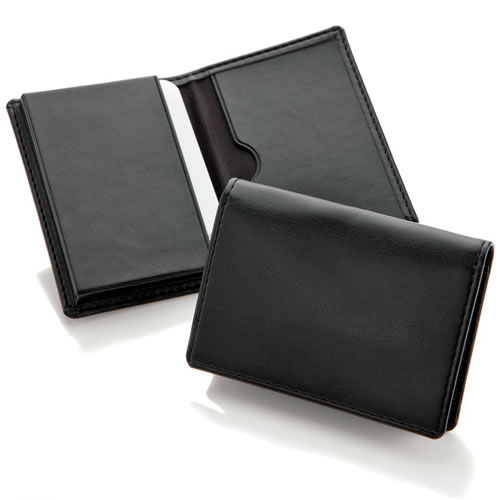 Economy Leather Business Card Dispenser£8.95
Pocket business card dispenser finished in black soft touch Belluno leather. Holds 10 - 20 standard business cards.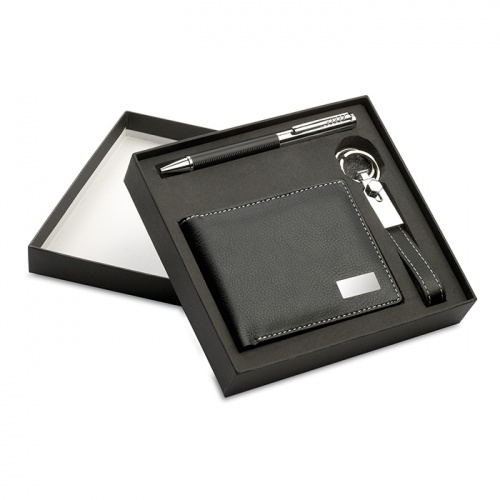 Personalised Gift Set with Leather Wallet, Pen & Keyring£27.95
Boxed gift set comprising black PU leather wallet, twist top ballpoint pen with leather body, and matching keyring.