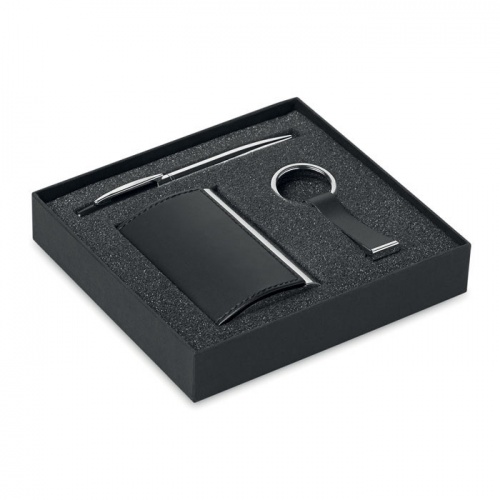 Boxed Gift Set with Pen, Card Case and Keyring£14.95
Business gift set with metal twist ball pen, plus keyring and cards case in zinc alloy with PU leather.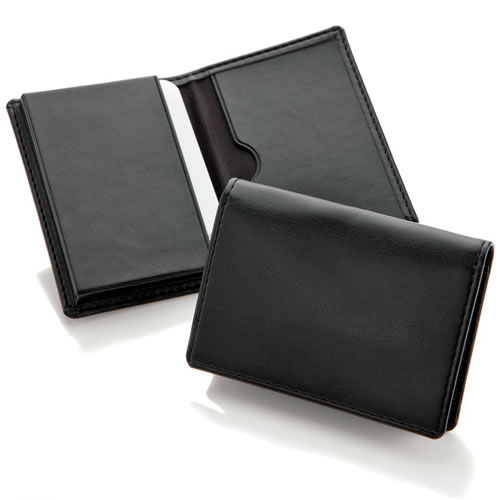 Economy Leather Business Card Dispenser£8.95
Pocket business card dispenser finished in black soft touch Belluno leather. Holds 10 - 20 standard business cards.